William A. Lawrence
Senior Counsel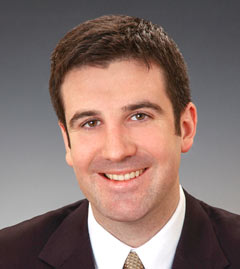 Education
Mr. Lawrence earned his J.D. from Fordham University School of Law and his undergraduate degree from Villanova University.
Bar Admissions
New York
Pennsylvania
William A. Lawrence
Senior Counsel
William Lawrence represents municipalities and other public entities in structuring procurements and negotiating contracts for the design, construction, operation, management, and financing of public works facilities in the water/wastewater, solid waste, and social infrastructure sectors.
He has counseled on numerous issues in connection with public projects, including navigating procurement laws and other competitive bidding requirements. Mr. Lawrence has significant experience with issues at the municipal level, such as reviewing and analyzing charters, ordinances, and by-laws, as well as freedom of information and open meetings laws.
His experience includes advising on: a potential county-wide sewer system restructuring in New York; the development of a new sewer system in response to a DEP-mandated sewage plan in Pennsylvania; the planning for the procurement, on a design-build-operate basis, for a solid waste management facility that would involve cutting-edge solid waste conversion technology in Massachusetts; the statutory framework pursuant to which a large-scale wastewater P3 may be pursued in New York; ongoing issues related to the development and management of a large solid waste management authority's county-wide solid waste disposal system in New York; the implementation of a solid waste flow control law in New York; the procurement of a construction manager at-risk contract for a groundwater desalination program in Texas; and the statutory framework for a toll road P3 project in New Jersey.
Mr. Lawrence's litigation experience includes advising public entities in connection with contract disputes, bid protests and other challenges to competitive procurements, environmental and insurance matters, and Freedom of Information Law issues.
He served as a Central Staff Court Attorney for the New York State Court of Appeals prior to entering private practice. In that role, he researched and composed memoranda of law for the Judges of the Court, analyzing all procedural and substantive issues raised in civil motions for leave to appeal, appeals selected for sua sponte resolution on the merits, and certified questions.
Professional Associations & Memberships
New York State Bar Association
Pennsylvania Bar Association
Pennsylvania Municipal Authorities Association
Design-Build Institute of America – Liberty Northeast Chapter
Wilkes-Barre Law & Library Association
Wyoming County Bar Association
Wyoming County Chamber of Commerce, Board Member