Stephanie B. Kosmos
Partner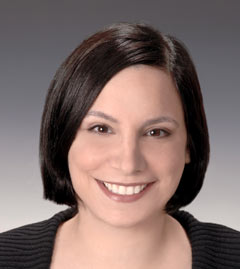 Education
Ms. Kosmos earned her J.D. from Boston University School of Law, where she was Editor-in-Chief for the Probate Law Journal, and her undergraduate degree from Boston University, College of Communication.
Stephanie B. Kosmos
Partner
Stephanie Kosmos has more than fifteen years of legal experience advising clients on all phases of project development and asset ownership, including risk analysis, procurement practices and procedures, contract negotiation, asset operation, and regulatory compliance matters in the municipal infrastructure sector. She has represented governments of all sizes, including municipalities, counties, public authorities and agencies located throughout the country, as well as private companies on project development and asset ownership.
Her areas of expertise include design-build-operate and public-private partnerships for new and existing government facilities and services, including water and wastewater systems, solid waste disposal facilities and services and energy related projects.
Professional Associations & Memberships
New York State Bar Association