Teno A. West
Managing Partner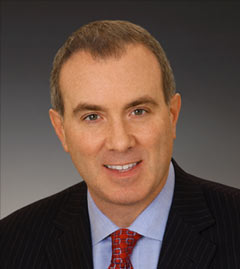 Education
Mr. West has a J.D., cum laude, from New England School of Law, earned a Master of Public Administration, with honors, from the University of Vermont, and attained his undergraduate degree, cum laude, from St. Michael's College. While attending New England School of Law, Mr. West was Lead Articles Editor of the New England Law Review.
Bar Admissions
Connecticut
New Jersey
New York
Massachusetts
Pennsylvania
Teno A. West
Managing Partner
Teno West serves as the Managing Partner of West Group Law PLLC. His practice focuses primarily on representing municipal governments in the areas of water and wastewater law, environmental, regulatory, public-private partnerships, solid waste management, public contracts, municipal law, litigation, procurement law, administrative law, and construction law. He is a nationally recognized expert in the areas of his practice.
Mr. West has served as the lead negotiator for the development of several cutting-edge environmental and civic municipal infrastructure projects throughout the United States. Mr. West has special experience in the development of urban renewal and municipal construction projects representing municipalities and development corporations in the procurement, construction, operation, and financing of a variety of civic projects, including sports stadiums, municipal buildings, and educational facilities. The value of infrastructure projects that he has assisted with exceeds $10 billion. Mr. West has assisted governments with the drafting and enactment of legislation necessary for such alternative delivery methods to be lawfully implemented.
Additionally, his practice includes counseling his clients with respect to environmental infrastructure projects, including water, wastewater, combined sewer overflow, solid waste, co-composting, materials recovery, and conversion technology and waste-to-energy projects.
His litigation experience includes representing public clients on numerous matters, including in connection with challenges to legislation, environmental matters, Freedom of Information Law issues, Article 78 proceedings, project approvals, bid protests, construction claims, and contract enforcement.
Mr. West has extensive experience in representing government agencies and municipalities in the public procurement process and is a frequent lecturer on this and related subjects. His experience as a lawyer was preceded by a unique opportunity to serve as the Town Manager of Hardwick, Vermont and Town Administrator of Carlisle, Massachusetts. In his capacity as a municipal manager, he also served on regional solid waste district governing boards in both states.
Professional Associations & Memberships
Design-Build Institute of America
International Municipal Lawyers Association
Solid Waste Association of North America
International City/County Management Association
International Solid Waste Association
American Water Works Association
Water Environment Federation
New York State Association for Solid Waste Management
New York Water Environment Association
County Attorney Association for the State of New York
Hudson Valley Pattern for Progress
Rockland Business Association
Pennsylvania Municipal Authorities Association
New England Water Environment Association
New England Water Works Association
Massachusetts Municipal Association
New York Bar Association
Rockland County Bar Association
New Jersey Bar Association
Massachusetts Bar Association
Pennsylvania Bar Association
American Bar Association